REVE Chat integration process with WiX
To integrate REVE Chat with Wix please follow the below mentioned steps:
Login to your WiX dashboard and go to the edit panel. There click on 'Add' button placed on the left side bar.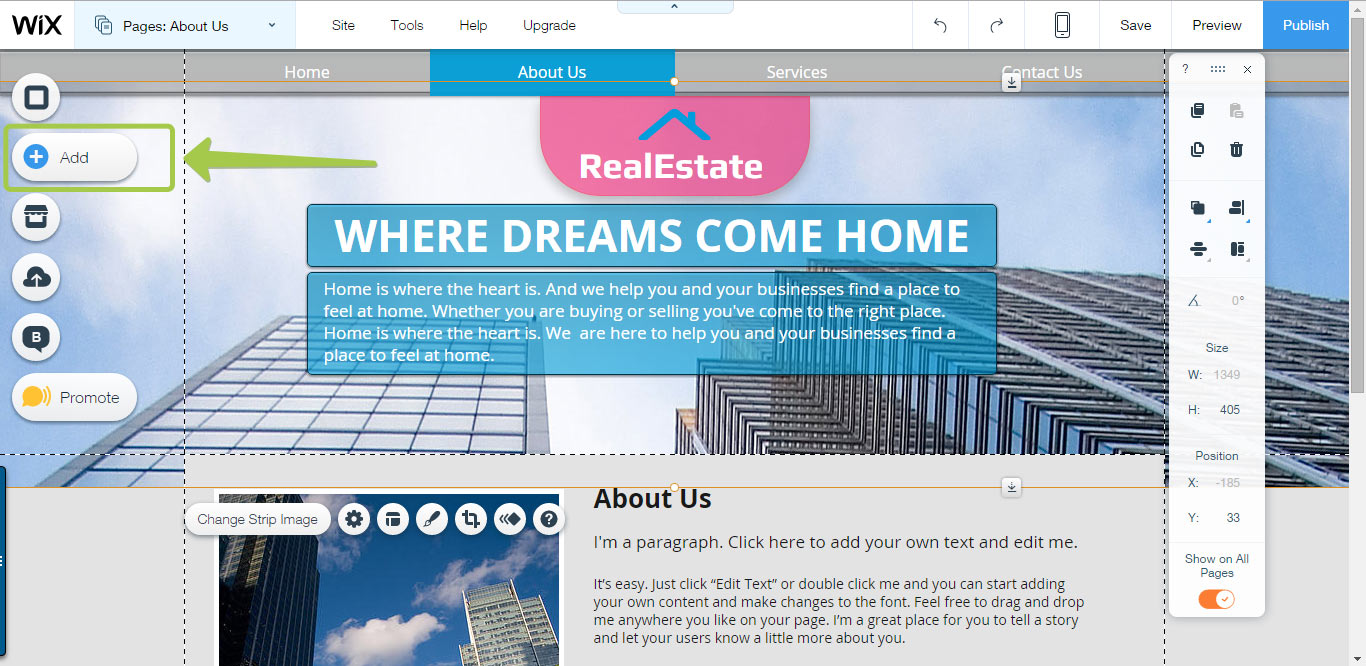 Next from the drop down list, click on 'More' and then select 'HTML Code'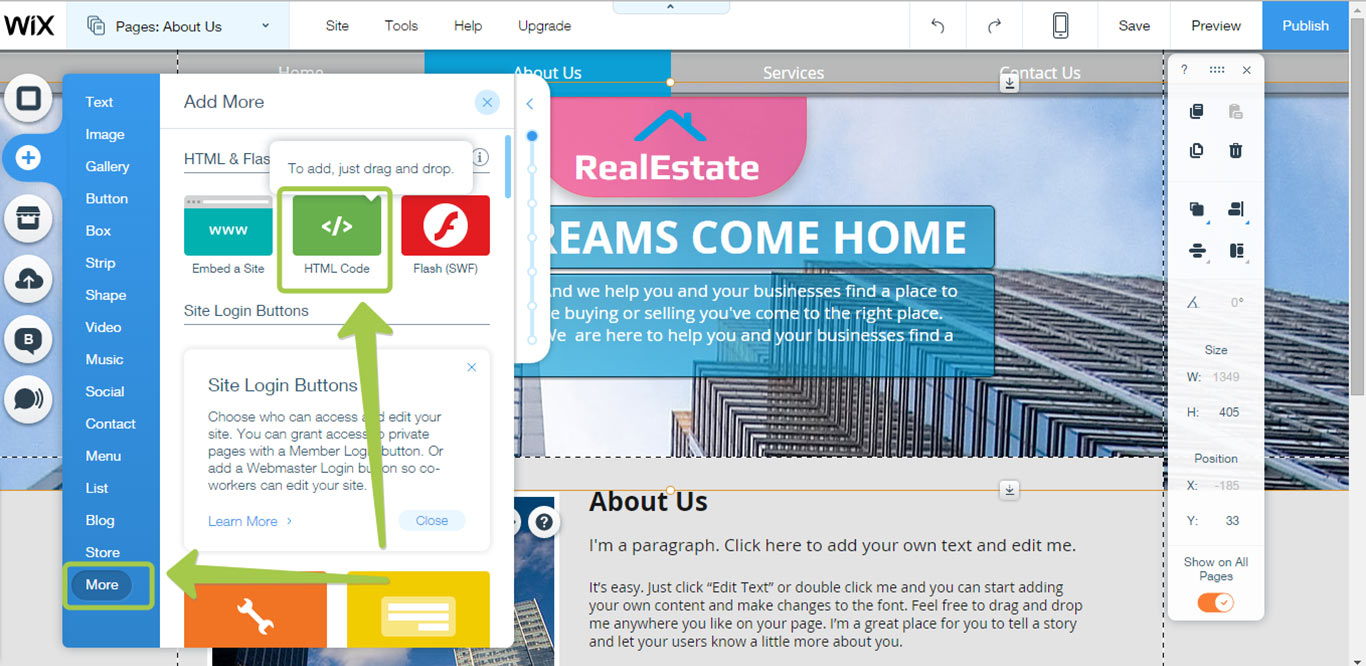 Clicking on the 'HTML Code' option will open a small box. There click on the 'Enter Code' button placed just above the small box.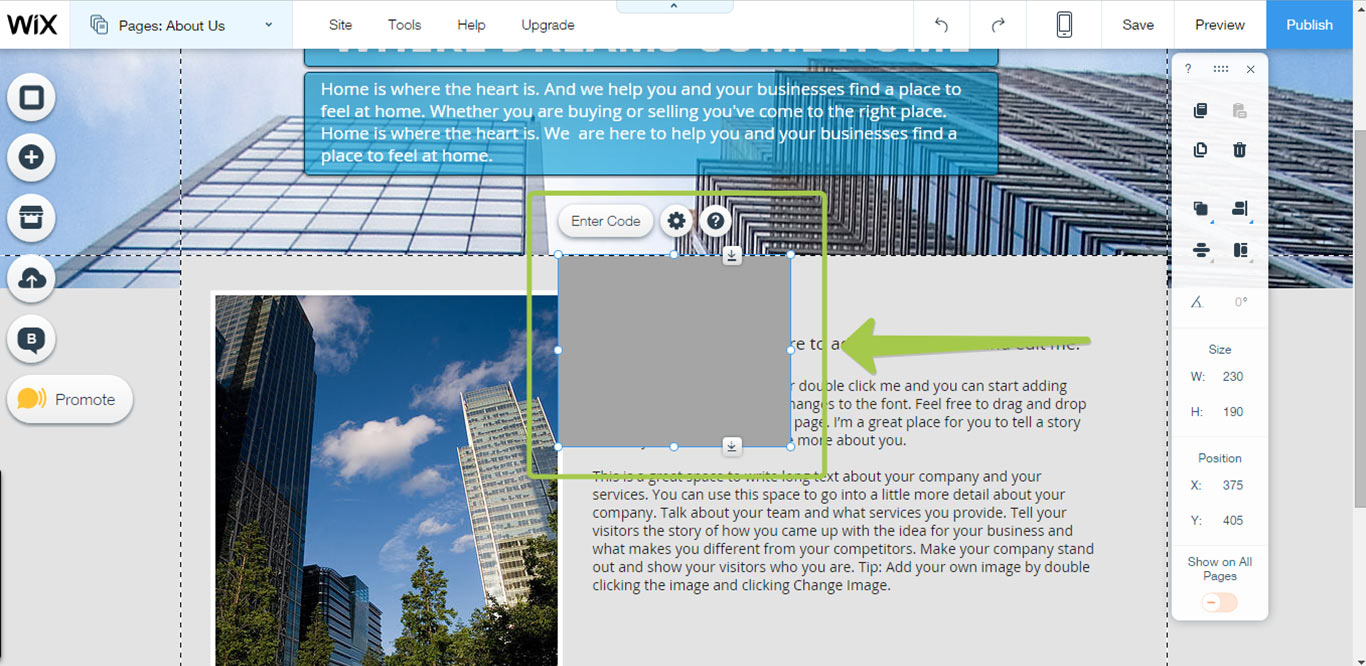 Next in the 'HTML Settings' section, select 'Code' under 'What do you want to add?' part and paste your REVE Chat code in the 'Add your code here' section.  
Next click on 'Update' button. Here you will see the "Chat with us" banner.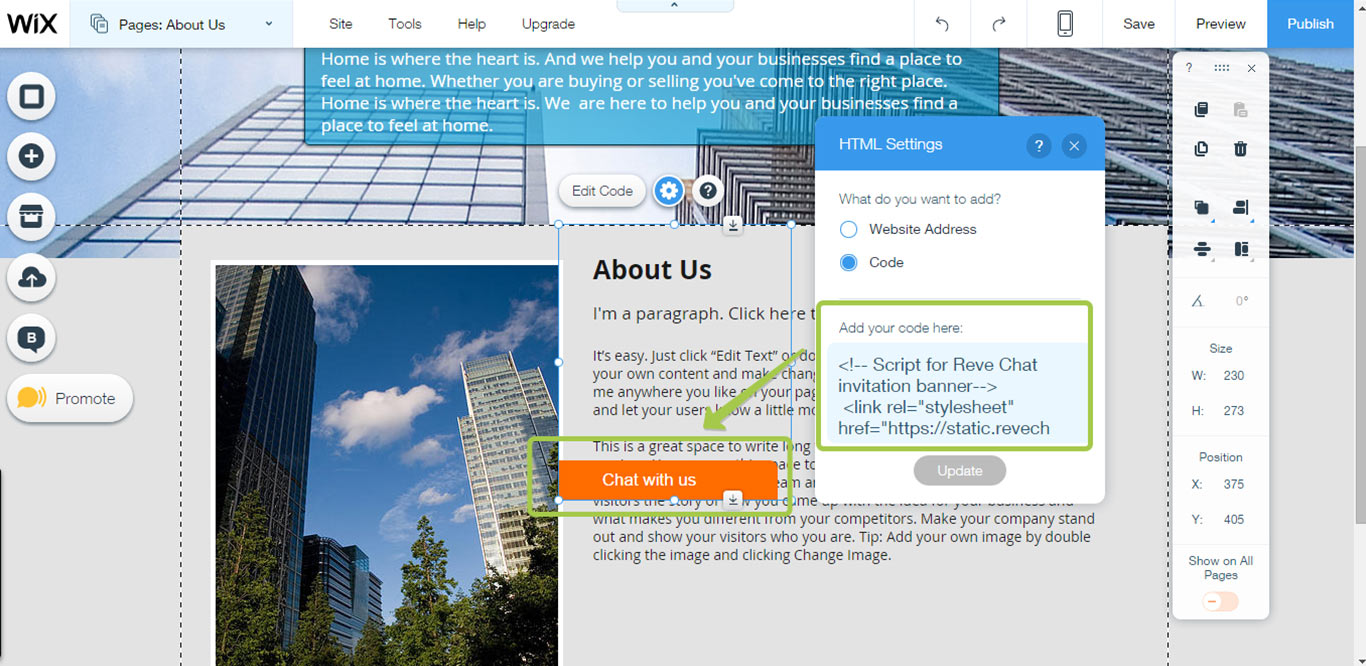 Resize the chat box (Chat with us) as per your choice. While dragging it towards the footer part, you will get a button named 'Move To Footer'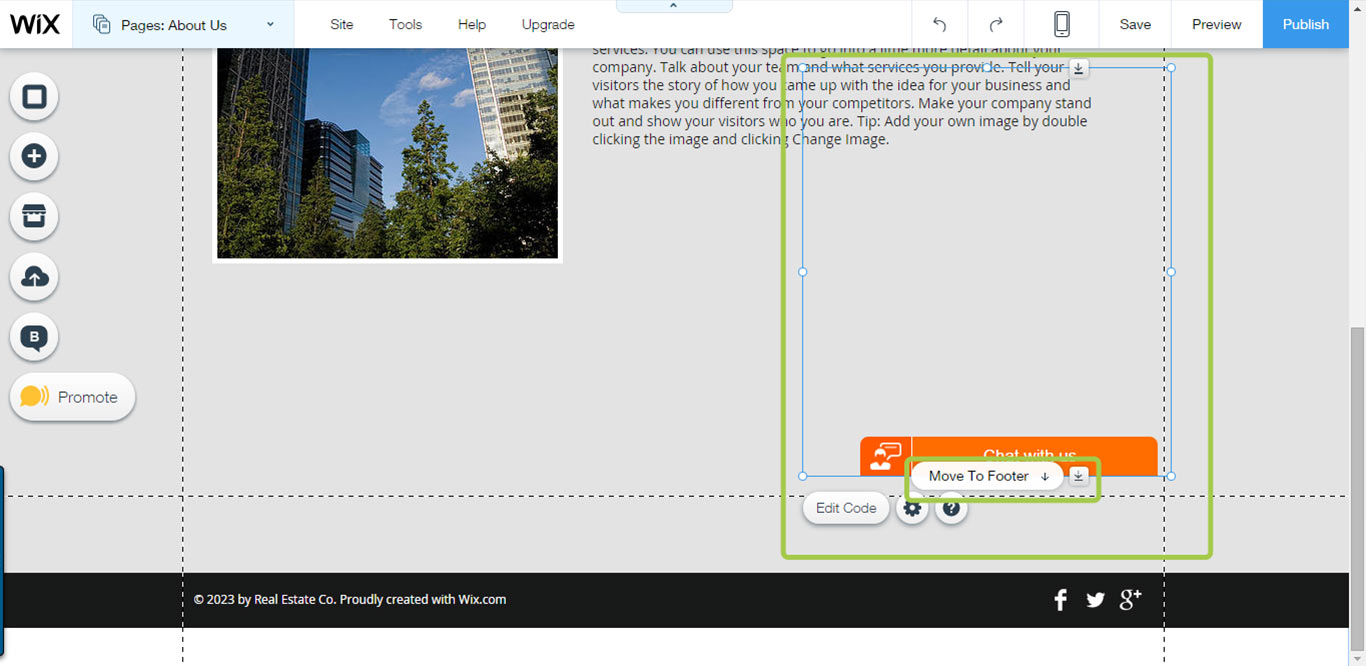 Clicking on 'Move to footer' button will place the chat box in the footer section.
Next click on 'Freeze Position' to freeze it. Finally click on 'Save' and then 'Publish' to complete the process.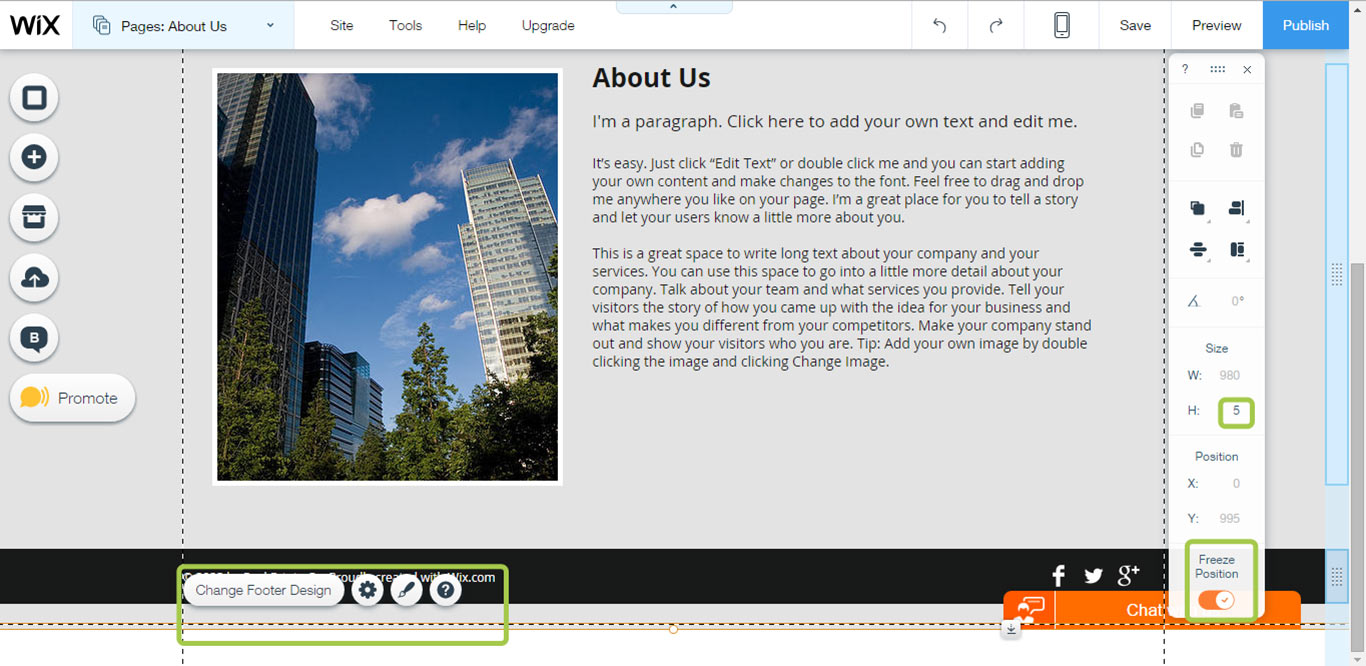 Here is the link http://revechat2.wix.com/real-estate where we have integrated the REVE Chat script