Shopify is one of the most popular e-commerce website platforms that allow you to sell online and offline with the most outstanding features. It allows you to sell both online with your own website and/or in person with Shopify POS. It is a cloud-based software that gives small business owners access to an admin panel where you can enter store data, add products, and process orders. 
REVE Chat, the popular automated live chat platform delivers excellent support to your Shopify store customers across the website, social, mobile, and messaging apps. It is backed with digital customer engagement tools like co-browsing and video chat to interactively engage customers via personalized conversations and deliver virtual in person experiences.
Key Benefits of REVE Chat App for Shopify
Reply to customers instantly with live chat for Shopify to boost your sales and online conversions.

Support your customers across every channel using one platform.

Cut your customer support issues by half for your Shopify business.

Increase conversion rate and reduce cart abandonment rate with chatbot automation.
Add REVE Chat App to Your Shopify Store
Follow the below steps to add REVE Chat App to your Shopify store:
1. Log in to your Shopify and go to the REVE Chat App page in the Shopify App Store.
2. Click on 'Add App'.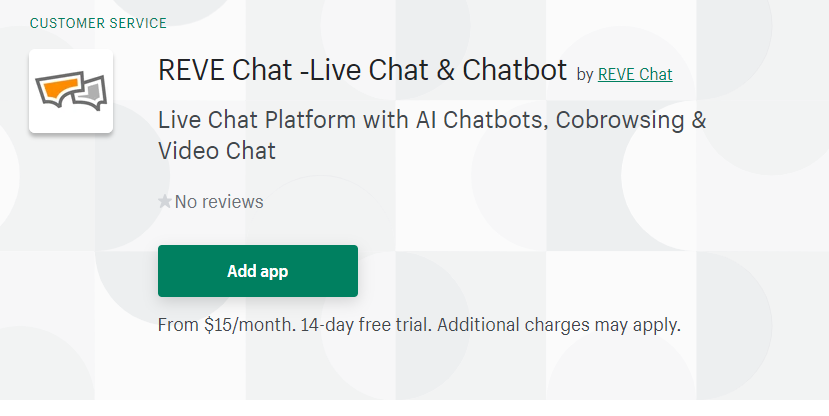 3. Click on 'Install App' to confirm.
4. If you don't have a REVE Chat account just enter your email and select 'Connect'.
5. And in case you have a REVE Chat account you need to select 'Log in' at the bottom of the page and enter your log in credentials.
That's it! You can now talk to your customers in real-time!
Add REVE Chat Manually to Shopify Store
Follow the below steps for adding REVE Chat manually to the Shopify Store.
1. Go to  http://www.shopify.com/login/ to log in to your Shopify Store Administration account.
2. Select 'Online Store' from the left side menu bar.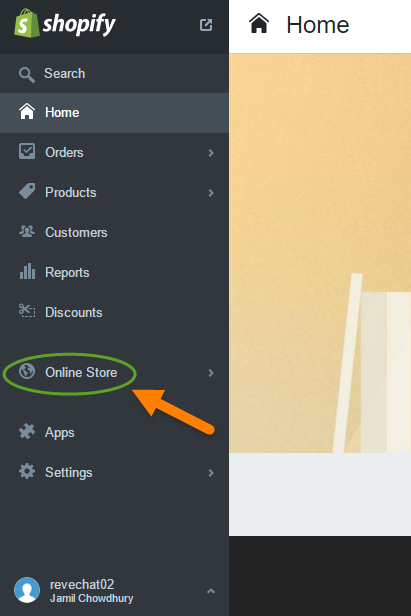 3. Click on 'Themes' under the 'Online Store' section.
4. In the 'Theme' section, shown on the right-hand side, Click on the '3 dotted button' in the 'Theme' section on the right-hand side.
5. Select 'Edit HTML/CSS' from the drop-down list.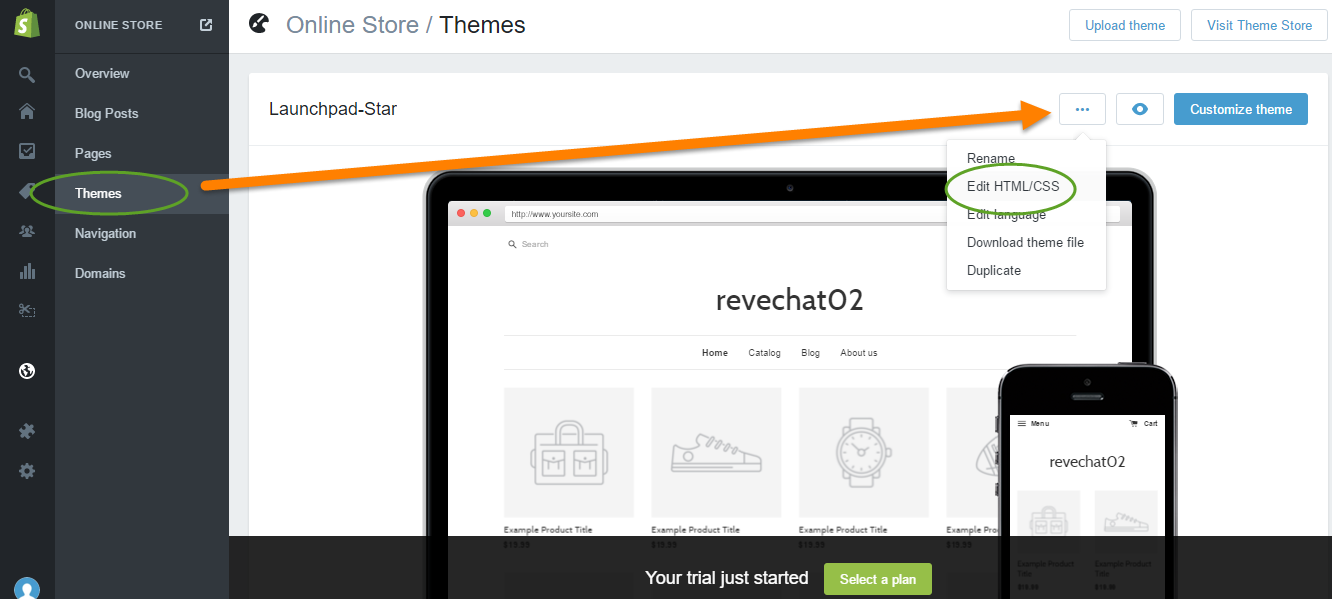 6. Under 'Layout' section, Select 'Liquid'. On the right side, you will get the editor panel.
7. Scroll down and paste the REVE Chat code just above the </body> tag.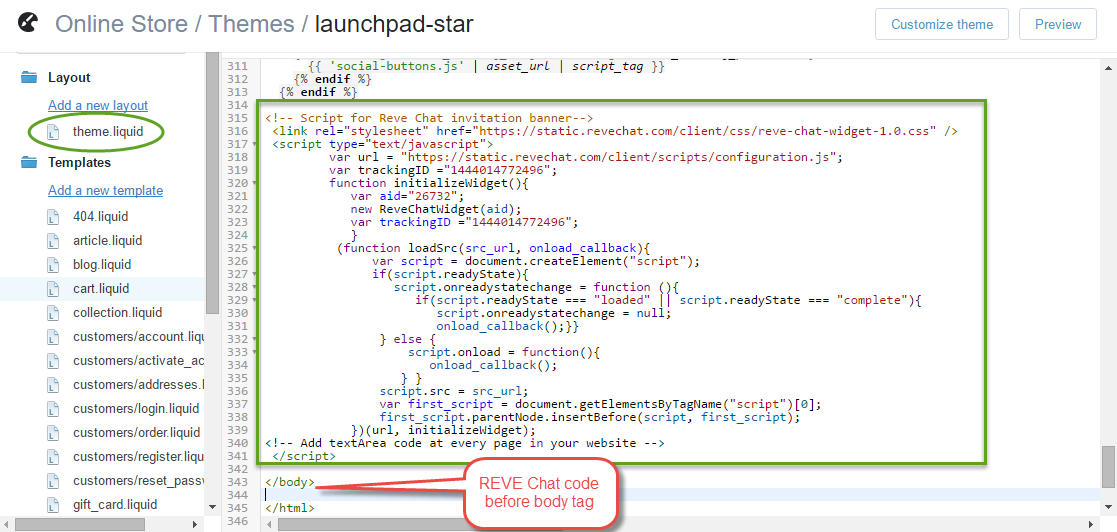 8. Click on the 'Save' button to apply your changes.
That's all!! Your Shopify manual live chat integration is done.